Partner's project 2022-23
My Cancer My Choices
Annie Ebsworth is supporting: My Cancer My Choices

My Cancer My Choices is a registered charity of expert therapists, dedicated to the wellbeing of people with cancer. They passionately believe everyone with cancer should have access to complementary therapies from diagnosis. That is why they offer 6 1-hour sessions to anyone in Berkshire just diagnosed with cancer, undergoing active treatment or within 6 months of finishing treatment. They also offer additional courses in Mindfulness, Yoga and Art Therapy.
These sessions are offered for free, so anyone can take advantage of them – donations are welcome towards the treatment if you are able to do so.
The story so far
My Cancer My Choices was founded in 2015 and has since supported over 1500 people with a cancer diagnosis. They have given nearly 6,000 treatments of Acupuncture, Reflexology, Oncology Massage, Aromatherapy Massage and Scar Tissue Massage. They have run over 55 courses in Mindfulness, Yoga, Tai Chi and Art therapy. Online therapy and virtual services are also available.
Why complementary therapy helps
It makes the cancer journey easier – key benefits include reducing stress and anxiety, encouraging relaxation and reducing the side effects of cancer and its treatment such as pain, nausea, hot flushes and sleeplessness.
What people with cancer say about My Cancer My Choices
Patient surveys reinforce the evidence for complementary therapy during cancer. They highlight the value of therapies when people need them most. Here are some quotes from some of the service users;
"Treatment really helps keep the worst symptoms at bay"
"Conventional treatment life-saving, complementary therapy sanity saving"
"All the team were so welcoming, the treatments I received gave such relief and being able to chat as well has been much valued. I am over 80 years old and on a basic pension. This service has been a lifeline".
The Team
The service is delivered by a dedicated team of 22 volunteer therapists and 12 'Meeter Greeters'. There are also trustees and a volunteer fundraising committee. The charity gives over 100 volunteering hours per week.
Why have I chosen My Cancer My Choices as my charity of the year?
As many of you know, District Governor Dave was diagnosed with aggressive Prostate Cancer in 2017, following a Lions Prostate Cancer blood test at his Club's screening day. Dave went through some gruelling and prolonged treatment, causing him distressing side effects that he was struggling with. We were at the hospital one day waiting for treatment when I saw a leaflet about MCMC, read it and it suggested acupuncture may help him with the side effects from the hormone treatment that he was experiencing, such as hot flushes and mood swings. Dave was sceptical at first (being a bloke!!) but I signed him up anyway for some acupuncture and he went for his first session. He had a male therapist who did the acupuncture but also talked to him (a bit of male therapy), which he found very useful. In the end he had a course of acupuncture which helped him enormously with both his physical symptoms plus his mental wellbeing.
I am a great believer in complementary therapies – I had breast cancer in 2011 and wish the charity had been around then as I would've definitely taken advantage of the treatments on offer. There are a lot of misconceptions around having cancer and whether or not you can have complementary treatments, so I am really pleased to support this charity that does so much good work in this area.
A growing need and the year ahead
Like many charities, MCMC have experienced a loss of income due to cancelled fundraising events and declining donations due to the pandemic, however, they were determined to offer a service during these difficult times and grow to meet expected demand in 2022.
The charity would also like to expand their services to cover a wider area but this is obviously dependent on funding.
Cancer Research Statistics show that 1 in 3 people will seek complementary therapy during their diagnosis, however this is not financially accessible to all those with cancer and this charity enables and empowers people to make decisions that will support their holistic health.
It is estimated by 2030 that there will be 130,000 people in the Thames Valley living with or beyond cancer.
Thanks for reading – if you need any more information, please visit their website at www.mycancermychoices.org and of course any donation, however small, would be most welcome.
How to donate
Please pay in to our Charity Trust account - details here once logged in of course. If in doubt contact our Treasurer Tim Hanton.
---
Partner's project 2021-22
OASIS - Oxford Autistic Society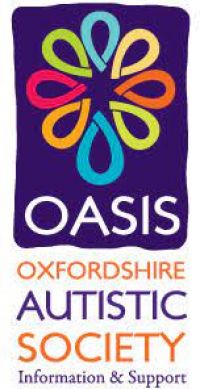 Lesley Donovan is supporting: Oasis - Oxford Autistic Society.
Oasis is an Oxfordshire charity run by parent and carer volunteers for this bringing up children and young people with Autistic Spectrum Disorder.
Oasis support families affected by all aspects of the spectrum including ASD, Asperger's syndrome and other related conditions such as Sensory Processing Disorder and Global Developmental Delay.
For more information visit: www.oasisonline.org.uk
For find Oasis on Facebook